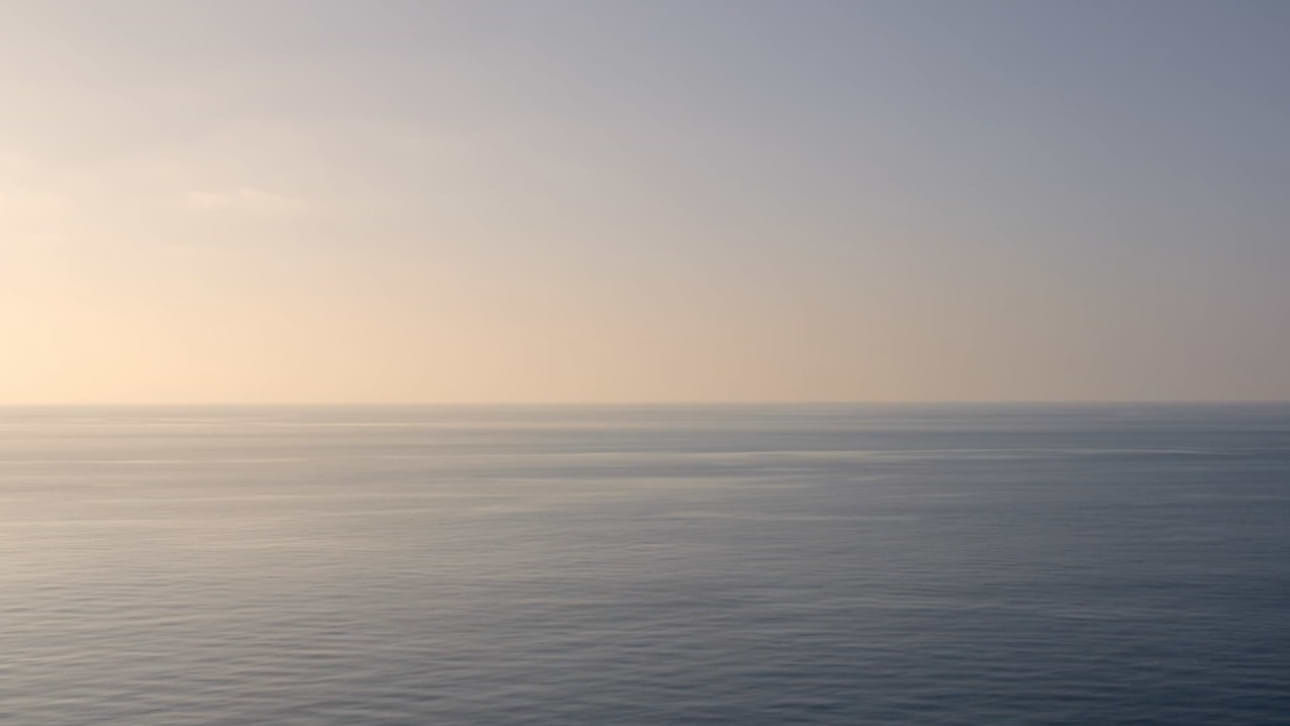 Wellness
Pick up where you left off…
Your vacation awaits — don't let these voyages sail away.
WORK OUT
A vibe called sweat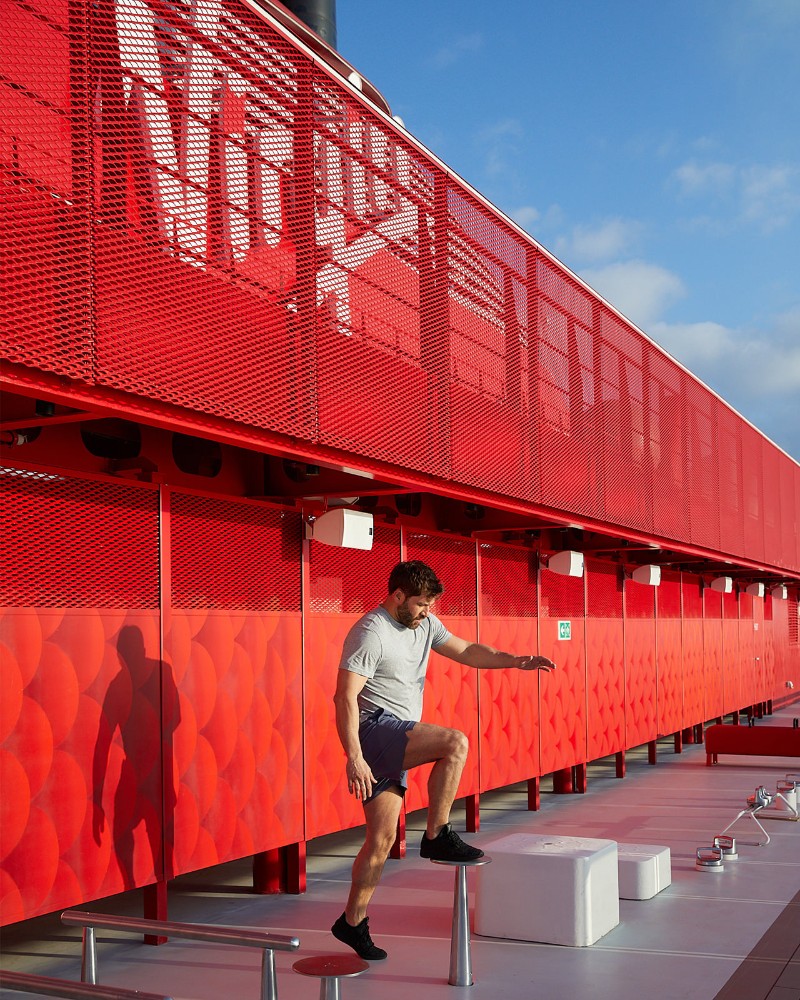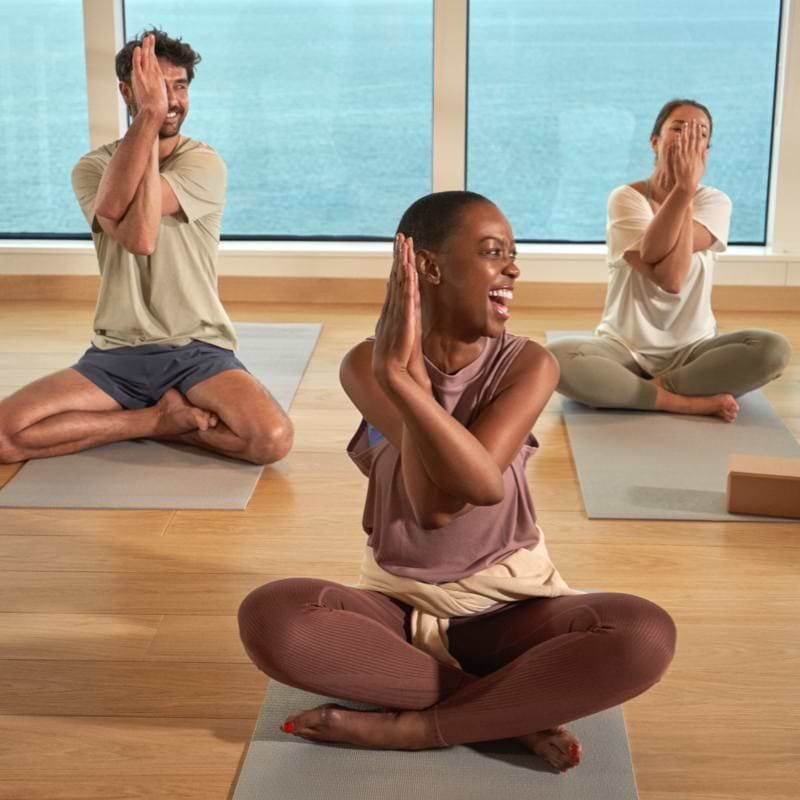 For the 'do nothings', 'do some things' and the 'do literally everythings' (you know who you are), we have a way to sweat that suits you. From sun-rise yoga to outdoor boxing, meditation to HIIT workouts, and even specifically curated hikes at our ports, our approach to working out is that it works for you.
UNWIND
That's a (seaweed) wrap
Whether your idea of relaxation is a sun salutation or a hot stone massage, you're about to get it OMMM (lol we know). A cross between a week spent in Bali and 2 hours at a cafe in Amsterdam, Redemption spa is a haven of tranquility and self-preservation. Get dirty in the mudroom, let the sauna cleanse you, or spend an entire afternoon floating from hot stone massage to seaweed wrap until you've aged backwards.
READY. SET. GLOW
JLo's Iconic Glow, Bottled
Extend that vacation glow far beyond your voyage with a little help from our Chief Entertainment + Lifestyle Officer, Jennifer Lopez. Her groundbreaking skincare line, JLo Beauty®, keeps skin looking tight, hydrated, plump and protected… and it's available exclusively at sea aboard Scarlet Lady. Just swing by High Street to explore the lineup and discover your own JLo glow.
TREAT YOURSELF
Be Good To You
Since you're going to be feeling amazing, you might as well look it, too. From our Dry Dock blowout bar to nails that will shine, to treatments at our medi spa, to sunrise or sunset yoga at The Perch, this ship hits the spot for you to take care of taking care of you.
Aquatic Club

With smooth curves and nautical details, we've created a pool deck with the sophisticated glam of a contemporary yacht. Whether you're looking to sunbathe in one of our daybeds or let last night's choices melt away in the pool, you can detox and recover, or start the party all over again. Don't be surprised if paparazzi mistake you for celebs — we're legally not responsible for how good you look on this ship.
Build & Balance

It's all about balance at our gym dedicated to weights, stretching, core exercises and a yoga studio that offers a wide range of free group fitness classes. Our state-of-the-art Techno Gym™️ equipment allows you to use the very best in fitness equipment, and personal training sessions are available if you're looking for one-on-one attention.
Bike & Burn

If you're looking to bust out some cardio, burn some calories, or both — head to the Bike & Burn section of B-Complex. Try one of our state-of-the-art Techno Gym™️ running machines and rowers, or spin out in our cycling studio where the group classes are free. As with everything in B-Complex, personal training is also available if you're looking for some one-on-one attention.
Training Camp

Our Training Camp is where you can take one of our (many) complimentary group fitness classes — or if you've got the energy, try a handful. From gravity defying bungee classes to HIIT and breathing classes, our fitness classes come in all shapes and sizes. And if you'd like to try a class on your own, follow along on one of our Fitness On Demand™️ apps.
Redemption Spa

If vacation for you isn't complete without the ultimate form of self-care, our spa will be your second home. From massages so good they'll make you question life itself, to a mudroom that will revitalize your body and soul, we call it Redemption for a reason. Our Thermal Suite includes a mud room, salt room, sauna, steam room, hot and cold plunge pools and heated marble hammam benches — so many ways to reveal a new version of you.
The Tune Up

The Tune Up boasts a variety of luxurious manicures and pedicures — from organic and invigorating soaks to more lavish decorative nail art. And if you're looking for Medi-spa services (like Botox, fillers or IV therapy), you'll check in with us here and be taken to your therapeutic services.
Dry Dock

Coif, tease, dye, or curl your way to the mermaid locks of your seafaring dreams. From blowouts and conditioning treatments to highlights and our brow bar, our services have you looking as good as you feel.
Stubble & Groom

Our barbershop on board is a gentleman's haven that nods to the past British traditions of men looking (and feeling) ship shape. From beard trims and haircuts to pedicures designed to put an extra pep in your step, Stubble & Groom is the perfect place to refresh and refine.
Squid Ink

We've teamed up with World Famous Tattoo Ink, Soho Ink and Freshly Inked Magazine to open our very own tattoo studio on board. The historical roots of tattoo art can be traced back to sailors celebrating nautical milestones like a first time crossing the equator, crossing the Atlantic or mementos of epic voyages. Inspired by that beauty and tradition, we celebrate creative self-expression, tales of adventure and unforgettable life experiences.
Well-Being Pool

Our large, circular pool is situated conveniently between the Gym and Tonic Bar and our MyBeast upper-body strength bars. So after you've worked up a sweat and properly hydrated (or... celebrated your feats), take a dip in the pool and enjoy the fruits of your labor.
The Athletic Club

Designed with the aesthetic of athletic social clubs of the past, our club incorporates not just an active Training Camp room and boxing classes, but also a full-on basketball court and adult-sized seasaws. After you're done sweating it all out — or even just hanging out in the sun on the daybed that wraps around the back of the space — head to the bar for a healthy juice or a craft cocktail from our full-bar.
The Perch

Located at the top of the ship on Deck 17 — right above the Athletic Club — you'll find our charming and serene outdoor space devoted to the pursuit of Vitamin Sea and personal connection. Every morning starts with sunrise yoga, and when the day draws to a close — The Perch transforms into a space for intimate, social gatherings where you can connect with other Sailors with a sunset backdrop and a glass of champagne.
The Runway

Our signature, Virgin-red running track forms a halo-like vision over the ship allowing you to sweat, strut or stroll. Because for some of us, the only kind of running we do... is from our problems. And don't forget the SPF — because our track is outside and the sun, unlike your problems, will catch up with you no matter how fast you run.
Healthy Juices & Full Bar

Gym & Tonic

After working up a sweat at B-Complex, relax with a wellness beverage at Gym & Tonic. A juice bar with numerous wellness offerings — including a full-bar — Gym & Tonic has a myriad of drinks to help you wind down after giving your all… or some of your all. From made-to-order shakes and fresh or cold pressed juices to our Reset Cocktails that are healthy in spirit (while putting the spirit in healthy), there's no wrong way to thank yourself for taking care of your mind, body and soul.
Take a deep breath and drop your shoulders. Then exhale and drop us that email address.