VIRGIN VOYAGES PRESENTS
THE VOYAGE
Inspired by stories from Sailors like you, we're thrilled to present — Now We're Voyaging. Done in the style of a music video as an ode to our brand's history, THE VOYAGE was created to showcase your stories and capture the energy of our experiences that take vacationing to voyaging. Featuring real Sailors, our epic Crew, and our very own onboard entertainers, visionary director Jonas Åkerlund takes us on a cinematic journey through 24 hours at sea — musically guided by a reimagining of Culture Club's iconic song, Karma Chameleon. From the serenity of quiet moments spent gazing at the gold horizon, to the vibrance of a night spent dancing under seafaring stars — we invite you to see yourself in the melodic, visually-driven storytelling that brings to life sailing aboard our exclusively adult voyages.
Behind the Scenes of THE VOYAGE
The vision
Quiet and restorative. Dreamy and curious. Enlightening and euphoric. With music so firmly rooted in our brand's DNA, we wanted to tell our story, and launch our new campaign, Now We're Voyaging, through the lens of a melodically-driven short film — bringing to life the duality of relaxation and exaltation that Sailors find aboard our ships.
The director
Swedish director, Jonas Åkerlund, has been internationally awarded for his feature films, documentaries, music videos, commercials, and stage shows. Beyond his own projects, Åkerlund has directed music videos for acclaimed artists from Madonna, Lady Gaga, and Beyoncé to The Rolling Stones, Paul McCartney, and Maroon 5 (to name just a few).
The music
Musically guided by a reimagining of Culture Club's iconic, 1983 song, Karma Chameleon, we chose this song purposefully because of its deep importance to us; originally released by Virgin Records 40 years ago this year, and in doing so, powerfully reinvigorating the brand at the time.
The artist
Vocalist and songwriter, Drew Love's (of the band THEY.) sound spans across genres including R&B, pop, dance, and hip hop. Apart from THEY., Love pursues his own solo projects and co-writes for other artists like G-Eazy, The Chainsmokers, SG Lewis, Louis the Child, and John Legend.
SEA-FARING
Eat and drink (well)
From truffle gnocchi with affogato for dessert to a perfectly cut piece of filet followed by a lemon cheesecake, our 20+ unique eateries with menus designed by a Michelin star chef collective use fresh ingredients to create made-to-order (and always-included) food — recently, and gratefully, garnering us as Cruise Critic US 2022 Editors' Pick for Best Dining.
SEA IT ALL
Dazzling destinations
Painted skies and rolling waves in the Caribbean. Secluded beach clubs and sunset island hopping in the Mediterranean. Meditative mornings and never-ending nights in Australia. With a late stay and an overnight on most itineraries, we've got a path, port, and plan — for any kind of wanderlust.
SWEAT. RELAX. REPEAT
Well-being on the seven seas
We're giving a Virgin-style makeover to cruise spa and fitness programming. For the 'do nothings', 'do some things' and the 'do literally everythings' (you know who you are), we have a way to sweat that suits you. From sun-rise yoga to outdoor boxing, meditation to HIIT workouts, and even specifically curated hikes at our ports, our approach to working out is that it works for you.
BRILLIANT SERVICE
Rolling out the red carpet
We've reimagined the cruise experience from the hull up so that brilliant service becomes the norm — and for that, we sailed across the world in search of the most knowledgeable, the most amicable, and the most caring souls to join our Crew. We know… they are incredibly stylish, too — but mainly, our Crew is genuinely happy to help you make your vacation one of a kind. So get pampered, taste everything, and enjoy a drink (or two) knowing that we take care of people so they can take care of you.
CATCHING Z'S AT SEA
Luxurious cabins and suites
Decked out with gorgeously-designed furnishings and lighting to match your mood (and the incoming sunset), our spacious cabins and elegant suites are a stunning escape for peak relaxation and endless sunset views. It's where superyacht-inspired design meets unrivaled relaxation.
LIGHTS.CAMERA.ACTION
Let us entertain you
Swapping classic Broadway productions for first-to-sea, modern, and immersive entertainment and music, choose from a festival-like lineup developed by the world's most-talked-about directors, choreographers, and artists. Recently awarded Cruise Critic US 2022 Editors' Pick for Best Nightlife, we're thrilled to show you our favorite shows plus everything new we have in store for 2023.
Award-winning, exclusively adult voyages
Our voyages are where laid-back tranquility meets exhilaration — seeing the world aboard our 4 stunning, game-changing ships. We're adults only for a reason; so you can disconnect from routine and reconnect with yourself… with 100% less kid menus.
Always Included Luxury
We've taken care of all the details — so all you have to do is kick back and have the relaxing vacation you deserve. Everything below is included.
WORD-ON-THE-SEA
Golden views with 5-star reviews
From questions from prospective Sailors (with answers from real Sailors!) to behind-the-scenes videos and in-depth reviews, we're letting our Sailors who know us best show you what it's like aboard our lady ships. And with the most 5-star reviews on Tripadvisor, we're thrilled to see that our lady ships are so loved.
NOTABLE MOMENTS
Awards and recognition
Whether it's being awarded for our Michelin star chef-curated menus or being coined one of the best new cruise lines, we've been overwhelmed and humbled by the love we've received from critics and publications around the world.
CRUISE DESTINATIONS
Explore 100+ gorgeous destinations aboard our 4 lady ships.
From relaxing, idyllic islands to vibrant coastal cityscapes, we're cruising serene, azure waters and painting the world (Virgin) red.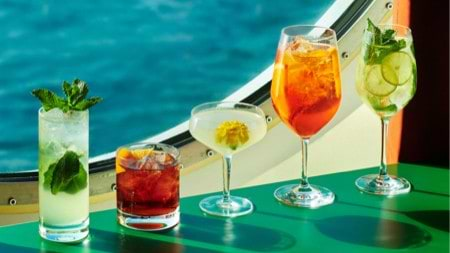 Extra $50 Bar Tab Offer
Extra $50 Bar Tab
Up to $350 in drinks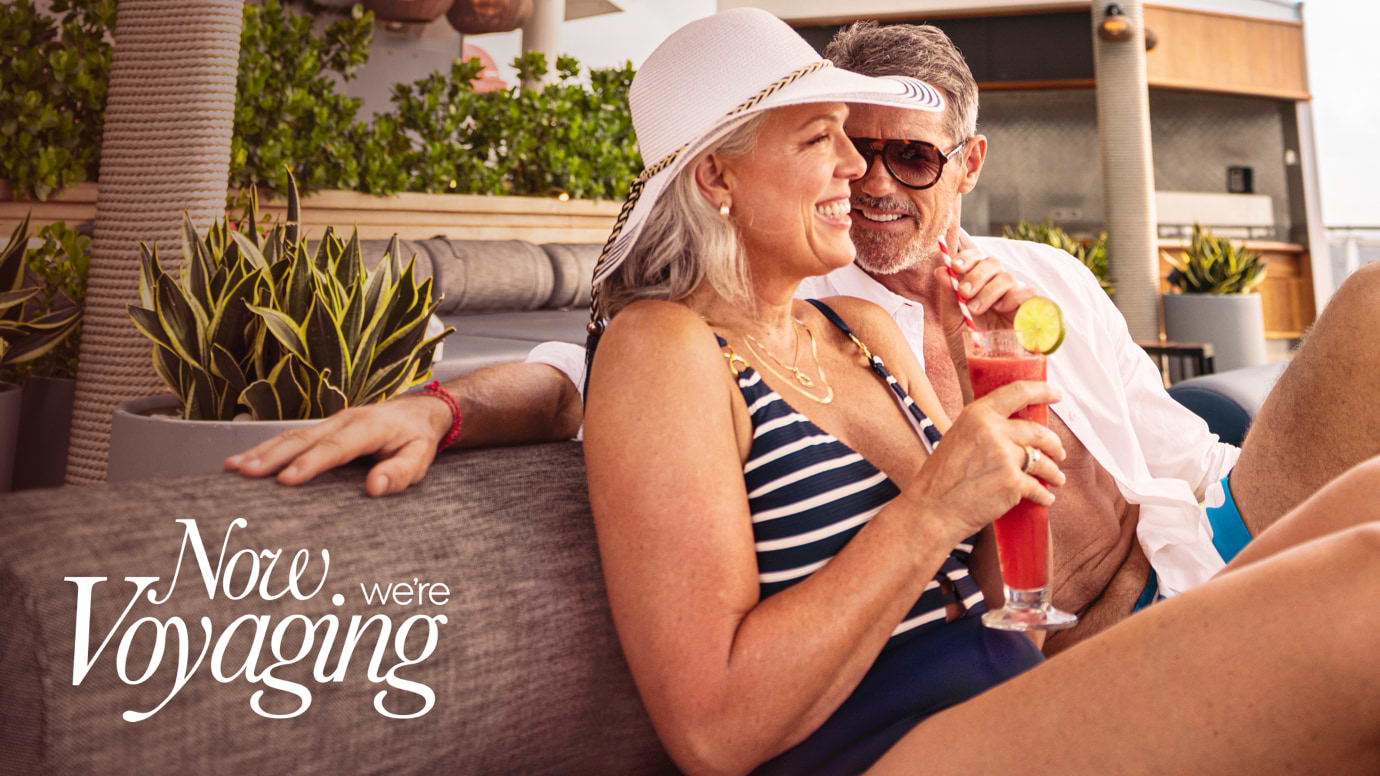 55% off your 2nd Sailor + free Bar Tabs.
2nd Sailor 55% off
Extra $600 Bar Tab
Offer valid until Feb 28, 2023
Limited-time cruise deals
You deserve a vacation. And you deserve a deal. So we're making both of those things happen.

Wave goodbye to your routine and start planning an exclusively adult experience at sea.
Sea All Offers