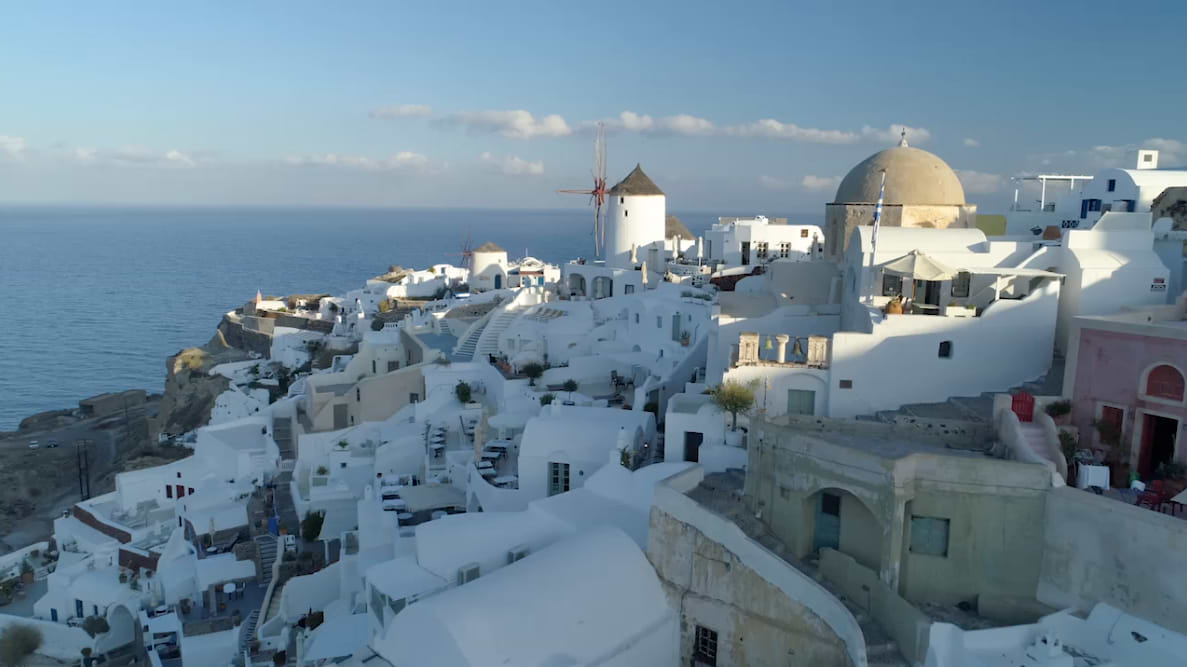 European Cruises
Pick up where you left off…
Your vacation awaits — don't let these voyages sail away.
Welcome to
Visit the Med's most famous cities and islands from our homeports in Barcelona, Spain and Piraeus (Athens), Greece. Island hop from Santorini to Mykonos, discover Croatia's stunning coastline, or sip Chianti on the cobble-lined streets of Italy.
We've curated itineraries featuring longer port stays and overnights in some of the most idyllic islands and effervescent cities in Europe.
BOOK NOW & SAVE 20%
Seas the (spring & summer) days
From 7-10-night sailings out of Athens with overnights in Mykonos, and 7-night Mediterranean voyages now featuring extended days to explore Rome — these epic voyages check off every traveler's bucket list. Plus, if you book now, you'll score up to 20% off with our Book Early & Save and Pay-in-Full offers between the Caribbean, Mediterranean, Aegean, and Adriatic Seas.
SPAIN
Barcelona
With a homeport only steps from Barcelona's diverse neighborhoods and the famed urban beach of La Barceloneta, Sailors will uncover hidden secrets from local market cooking classes to modern and historic art in this vibrant seaside, architecturally stunning European city.
GREECE
Piraeus (Athens)
Few cities are as colorful as Athens — from the street art scene to the bright blue skies and sand-fringed shores. Take in breathtaking views from the Mikrolimano Marina, immerse yourself in ancient Greek history at the Parthenon, and explore the Acropolis; which remains the heart of the city.
We are constantly adding new and gorgeous destinations for our Sailors to explore
Check back soon as we continue to add guides and in-depth information about our newer European ports, like the ones that are featured below.
Discover something new or revisit a destination you already love
Wherever you choose to sail with Virgin Voyages, a profound discovery of self is inevitable.
Like what you've seen so far?
Oops, something went wrong. Please try again or visit our Contact Us page. You can also:
Check you've typed your email address correctly.
Make sure you've checked the signup box.
Success!
You've successfully signed up for our email list... You're in for some treats.
Destination: your inbox. Our mission: make it worth opening.
Sorry, there's something wrong
Woop, woop, you're signed up!
...your inbox won't know what's hit it 💃🕺