A NOOK TO MATCH YOUR MOOD.
Which cabin is right for you?
Modern yacht-inspired aesthetic, clever cabin technology and elevated comfort make for more than just a place to sleep. Whether you're looking for a cocoon-like cabin for your solo travels, a social space to share, or views on views from your spacious aft terrace with more than enough space outside to flirt with the sea — no matter your cabin or suite of choice, there's a perfect place for you to rest, relax, or bring the after-party.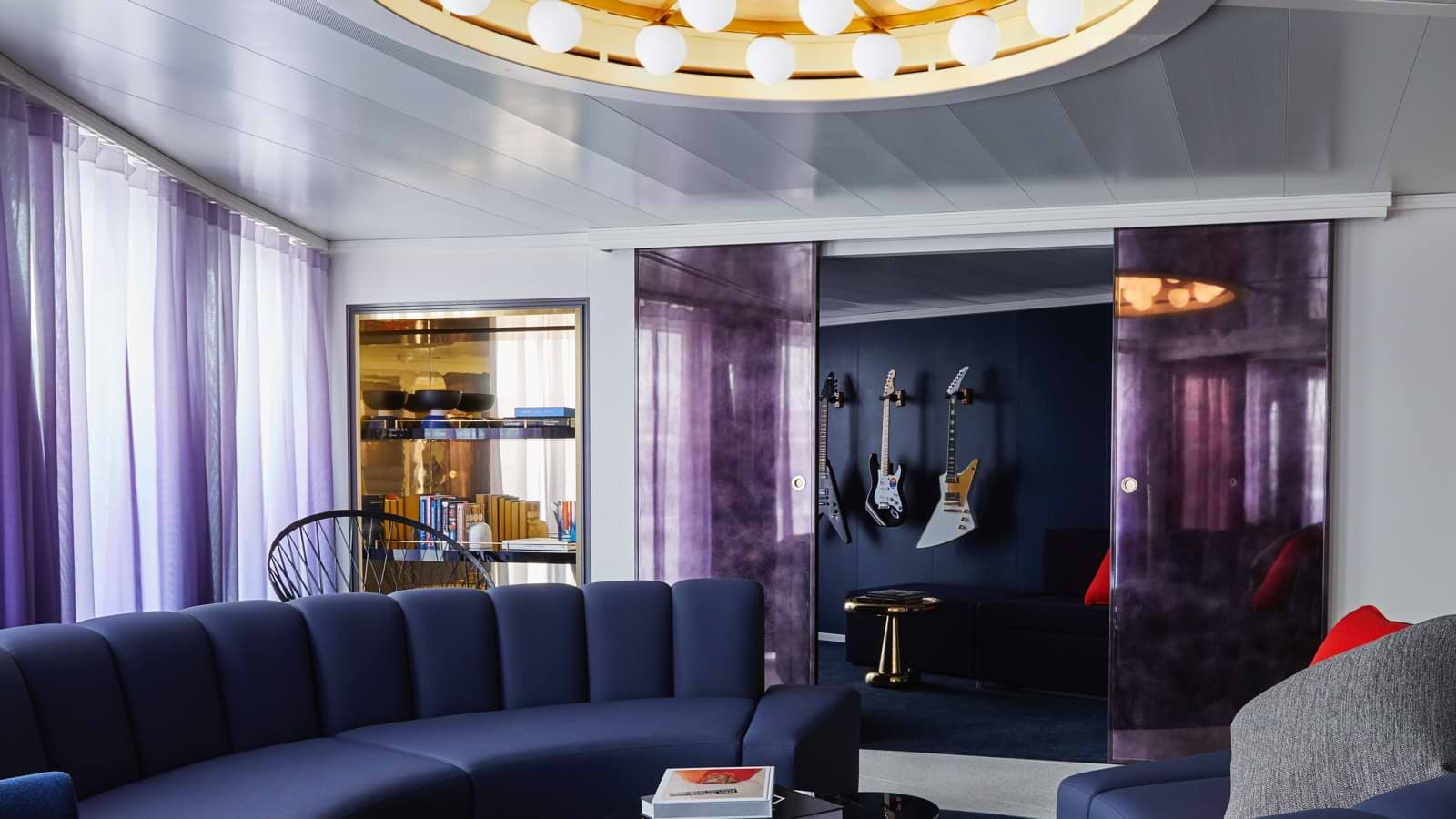 Massive Suite
This is our most incredible suite on board. Before the tour, you should start thinking about how to stock your bottomless bar for stargazing in the hot tub —because there's no dream that this suite, and your RockStar Agents, can't make a reality.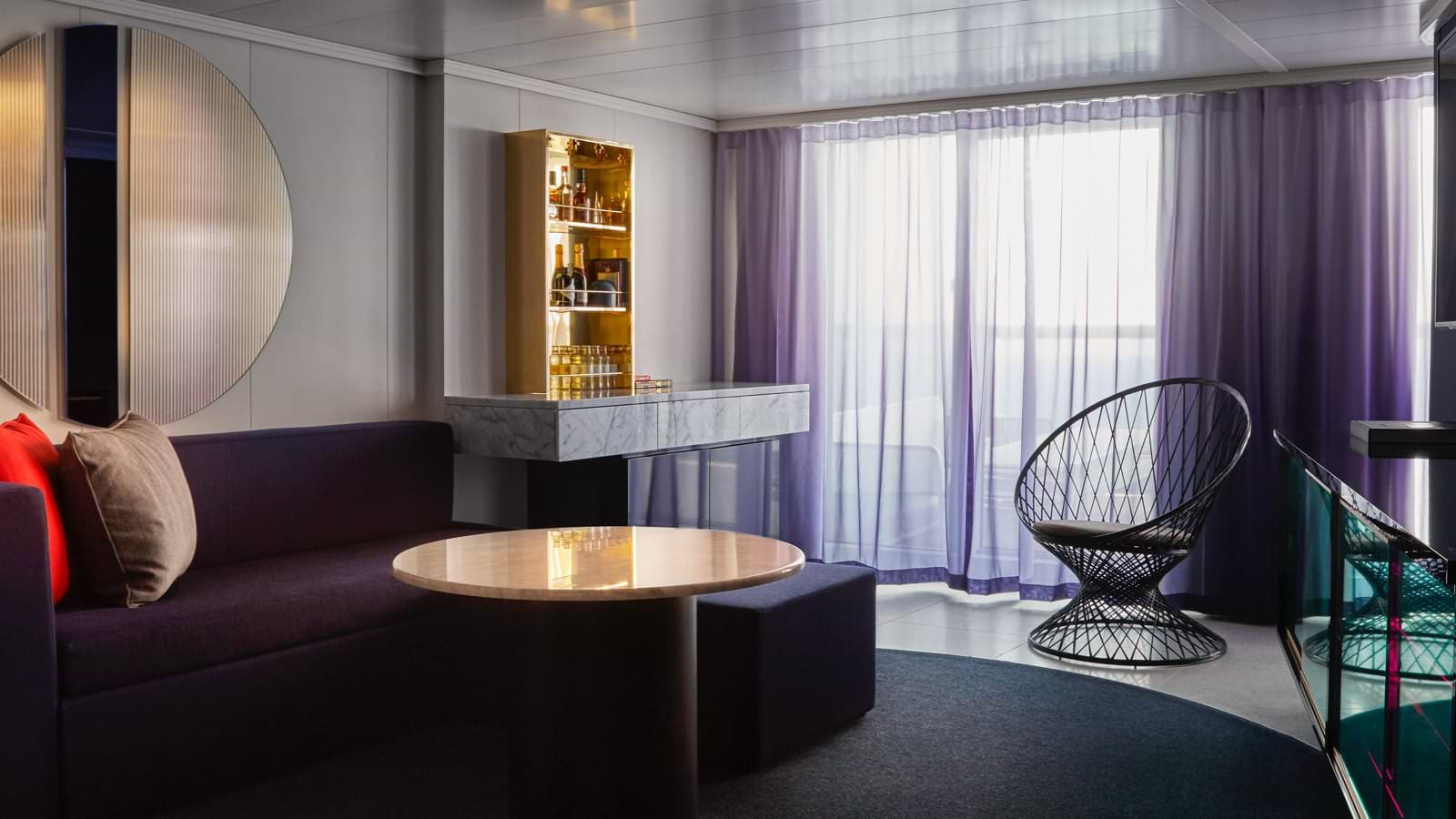 Fab Suite
Sun-drenched terrace yoga with new friends or (extra) dirty martinis at the full bar inside? For those who love to host while never losing sight of the sea.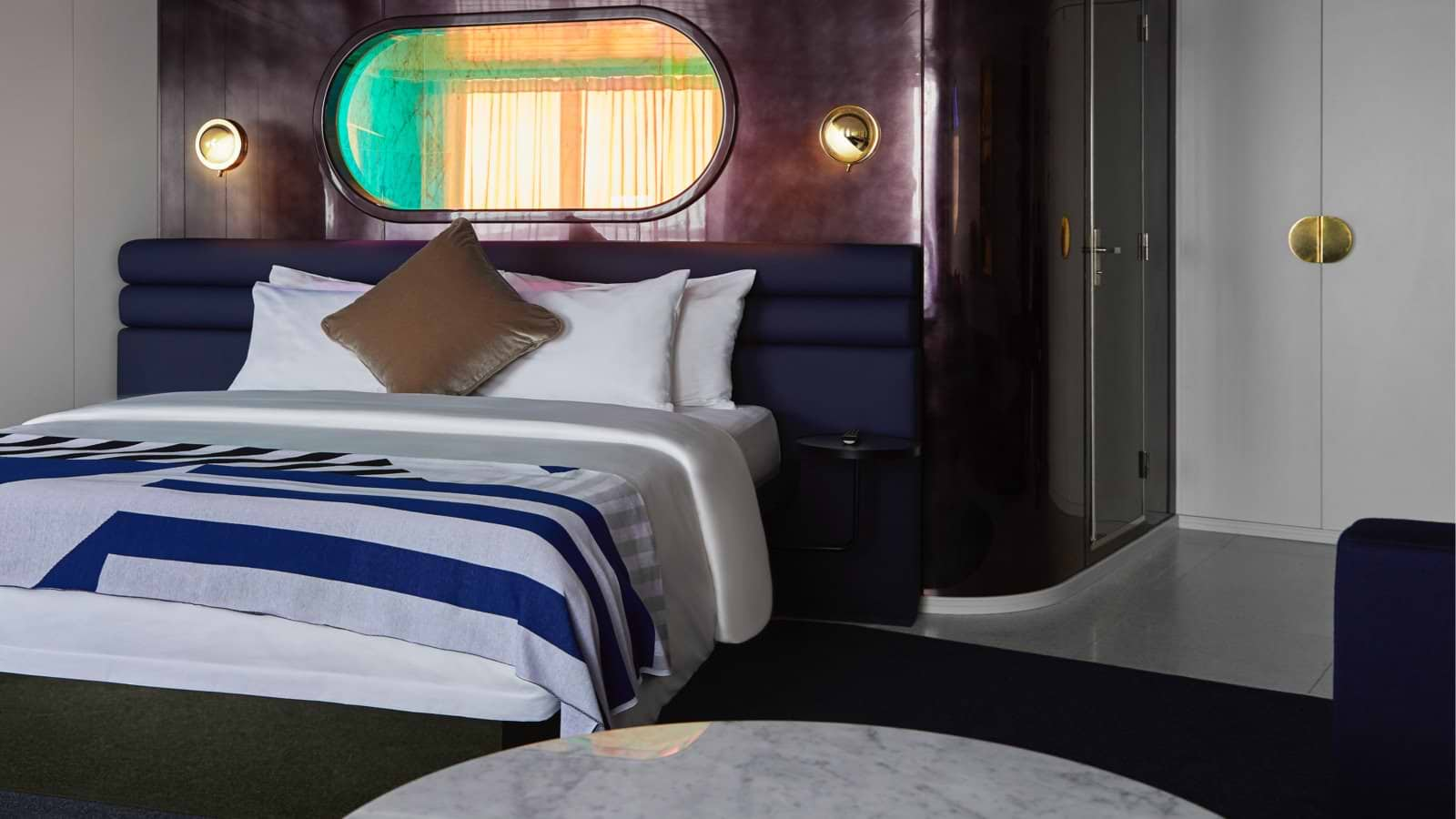 Gorgeous Suite
Whether you're in the Peek-a-Boo shower inside, or rinsing off on the Peek-a-View shower outside, the ecstasy-inducing sea views pulse through every part of the design of this suite.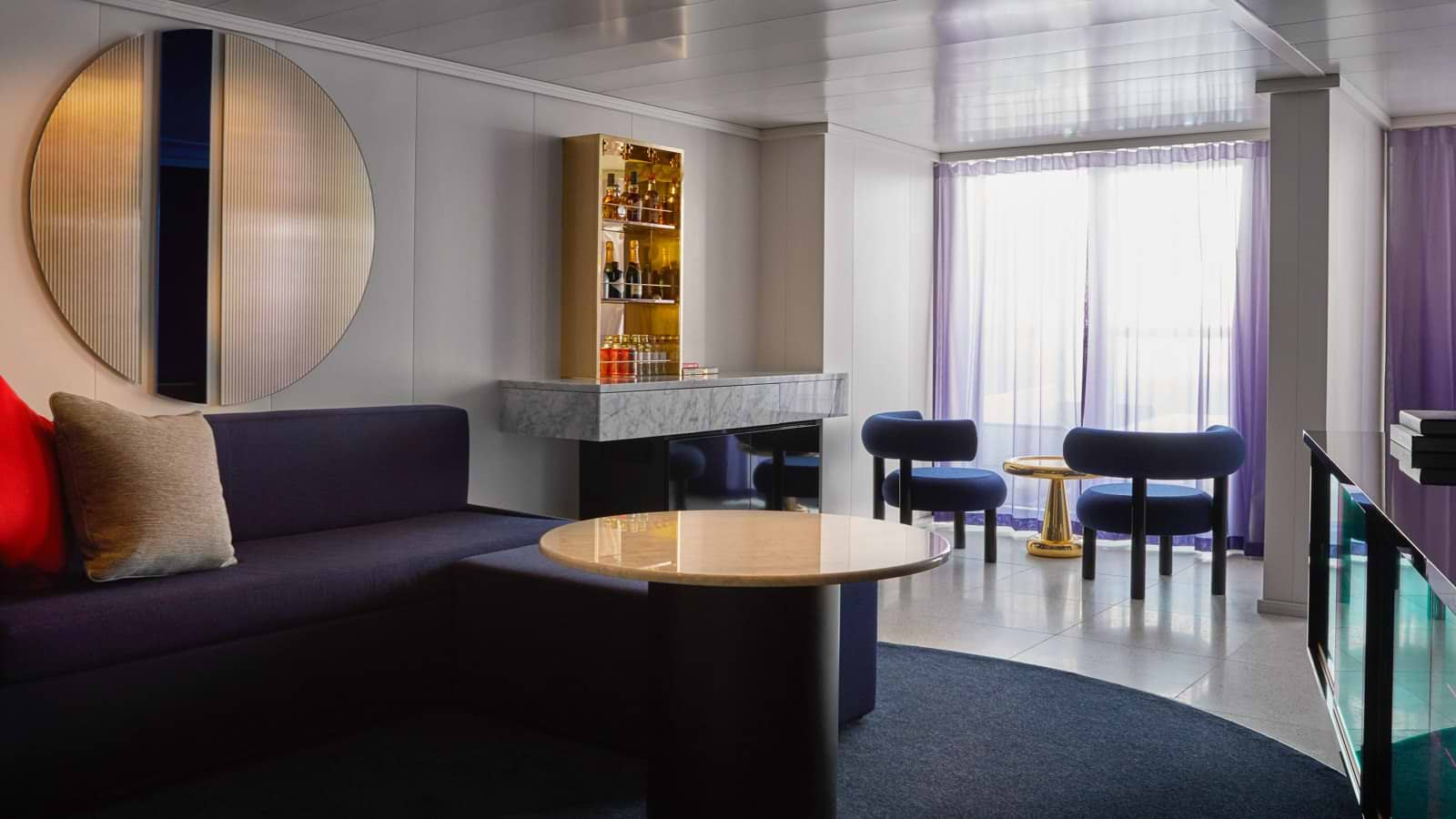 Posh Suite
From ceiling to floor marble bathrooms to the champagne table on the terrace overlooking the waves — it's chic enough for a superstar girlband to shack up here.
Cheeky Corner Suite
A lavish Suite cheekily located at the corner of the ship for wrapping panoramic views of the wake (you're welcome).
Brilliant Suite
Cue the music video montage because your inner rocker will come alive dancing from the bar to the fully marbled bathroom. Or electric slide to the terrace champagne table. Or... well, we'll leave the choreography up to you.
Seriously Suite
From the massive European king bed overlooking the sea to the custom hand-made terrace hammock, luxury and self care here are a serious art.
Sweet Aft Suite
Kick back and enjoy the Suite life with uninterrupted sea views (really...even the bathroom has an ocean view).
Central Sea Terrace
Views for those who love to be centered. Locationally. (Nama)stay here at the center of the ship
Limited View Sea Terrace
All that sweet terrace jazz, but with a (slightly) limited view from a part of the ship
The Sea Terrace
Get epic ocean views from any angle - from inside your cabin to the terrace hammock, that most, but not all, offer.
XL Sea Terrace
XL means extra 30% living space. Extra bathroom space with completely separate toilet and rainshower chambers. And double-the-vanity and storage. Plus, with that gorgeous, red hammock-adorned terrace.
Solo Sea View
Window for one plz? Get introspective as you gaze out at the waves from your own personal hideaway
The Sea View
Perched on the nautically inspired window seat, a duo can take in the views (without all the mist)
Social Insider
Our posh but cozy cabin is ideal for a close-knit crew. For girl bands or four cartoon turtles
Solo Insider
Our cozy solo escape is adorned with reactive mood lighting for introverts who need to recharge
The Insider
Perfect for a duo and equipped with our transitional Seabed, this is a retreat for relaxation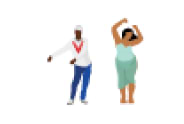 2-4
570-2167 sq ft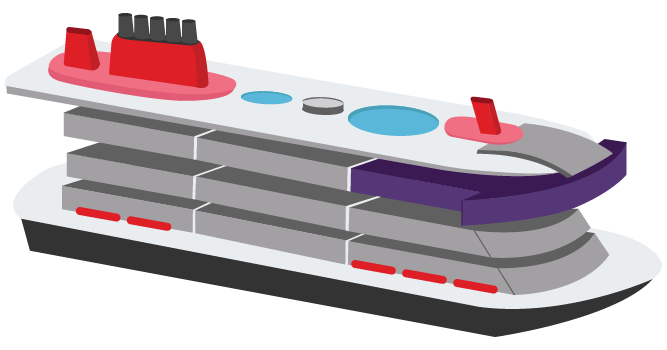 Forward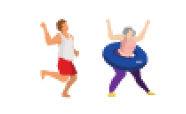 2-4
352-857 sq ft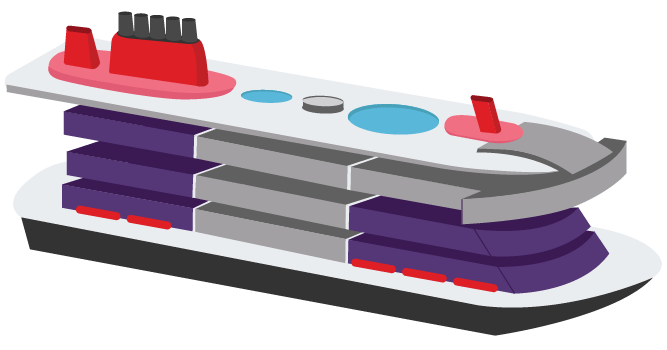 Aft & Forward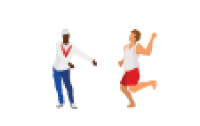 2-4
185-225 sq ft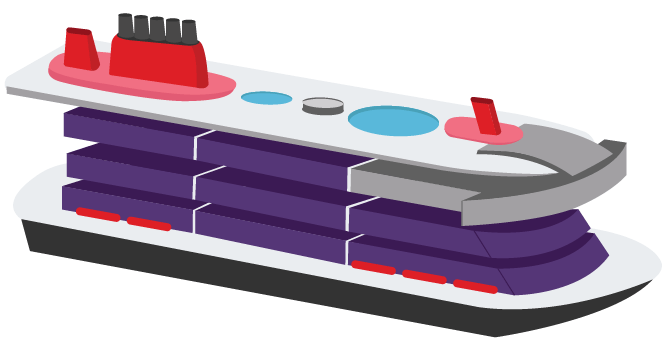 Aft, Mid & Forward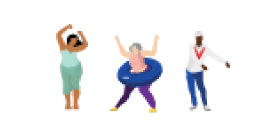 1-3
130-190 sq ft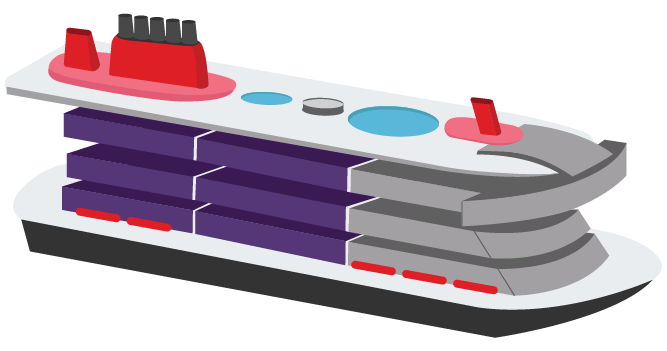 Aft & Mid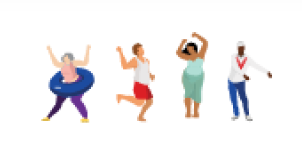 1-4
105-177 sq ft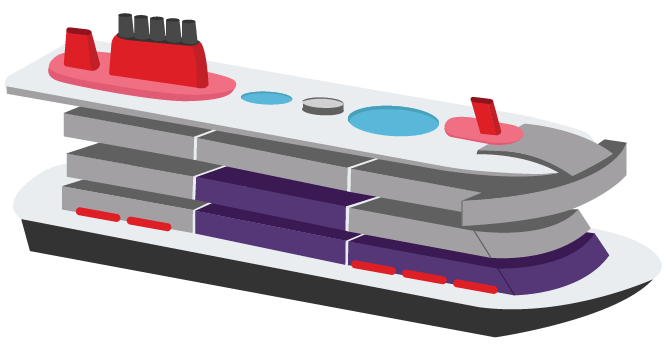 Mid & Forward
Gorgeous blues and outdoor views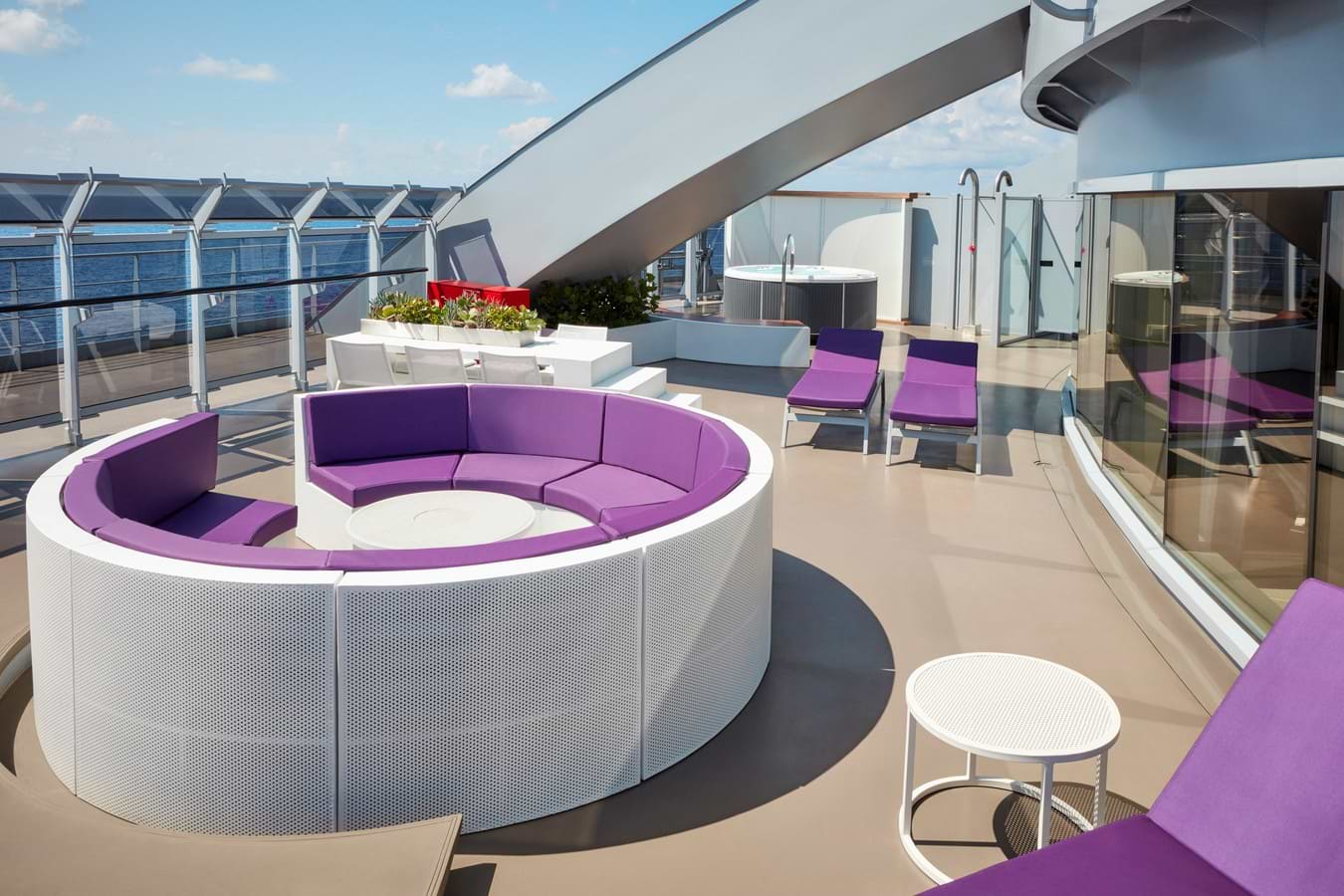 Terrace Hammock
Champagne Table
Outdoor Peek a View Shower
Terrace sun loungers
Terrace Hammock
Champagne Table
Terrace sun loungers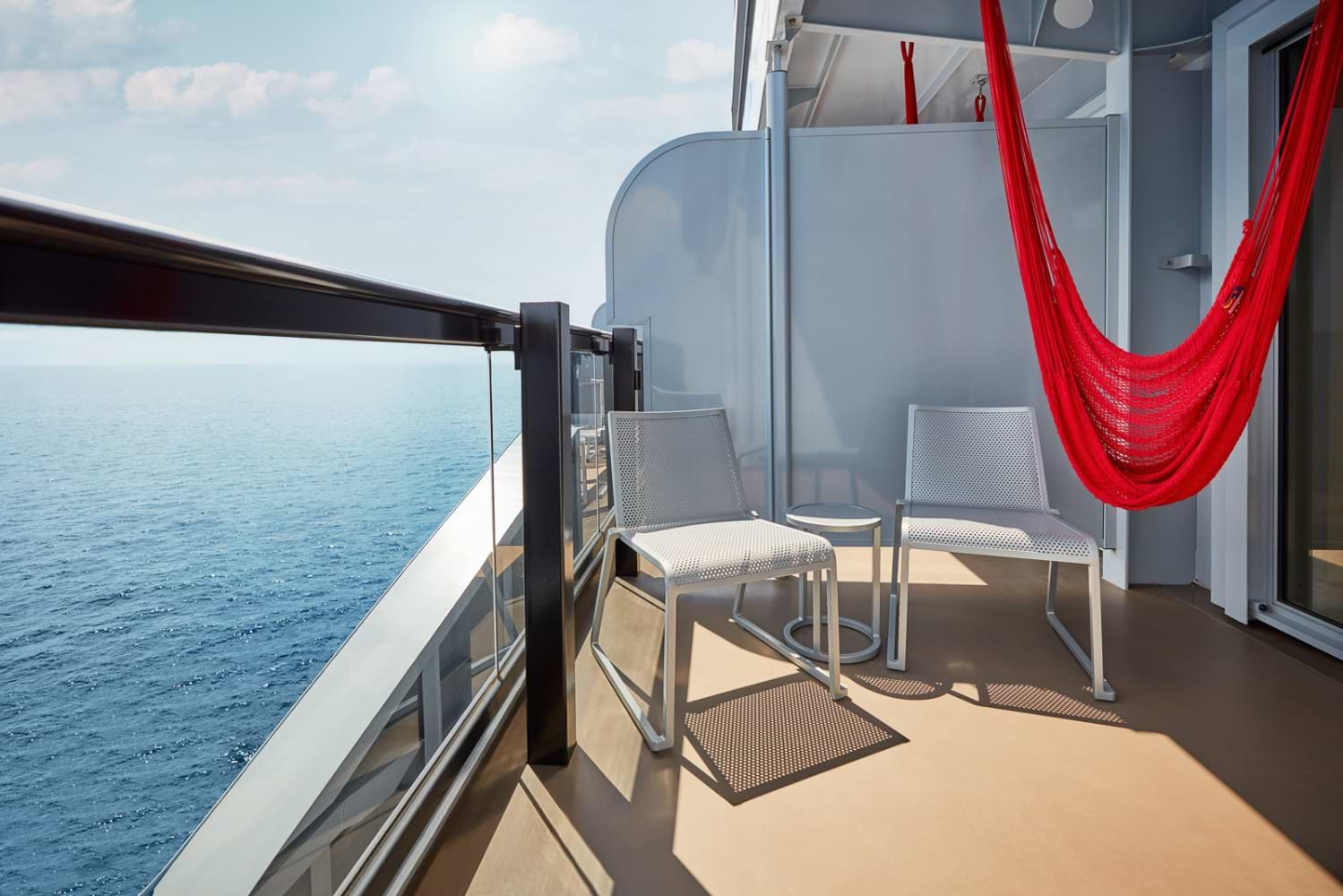 Window Seat or Porthole window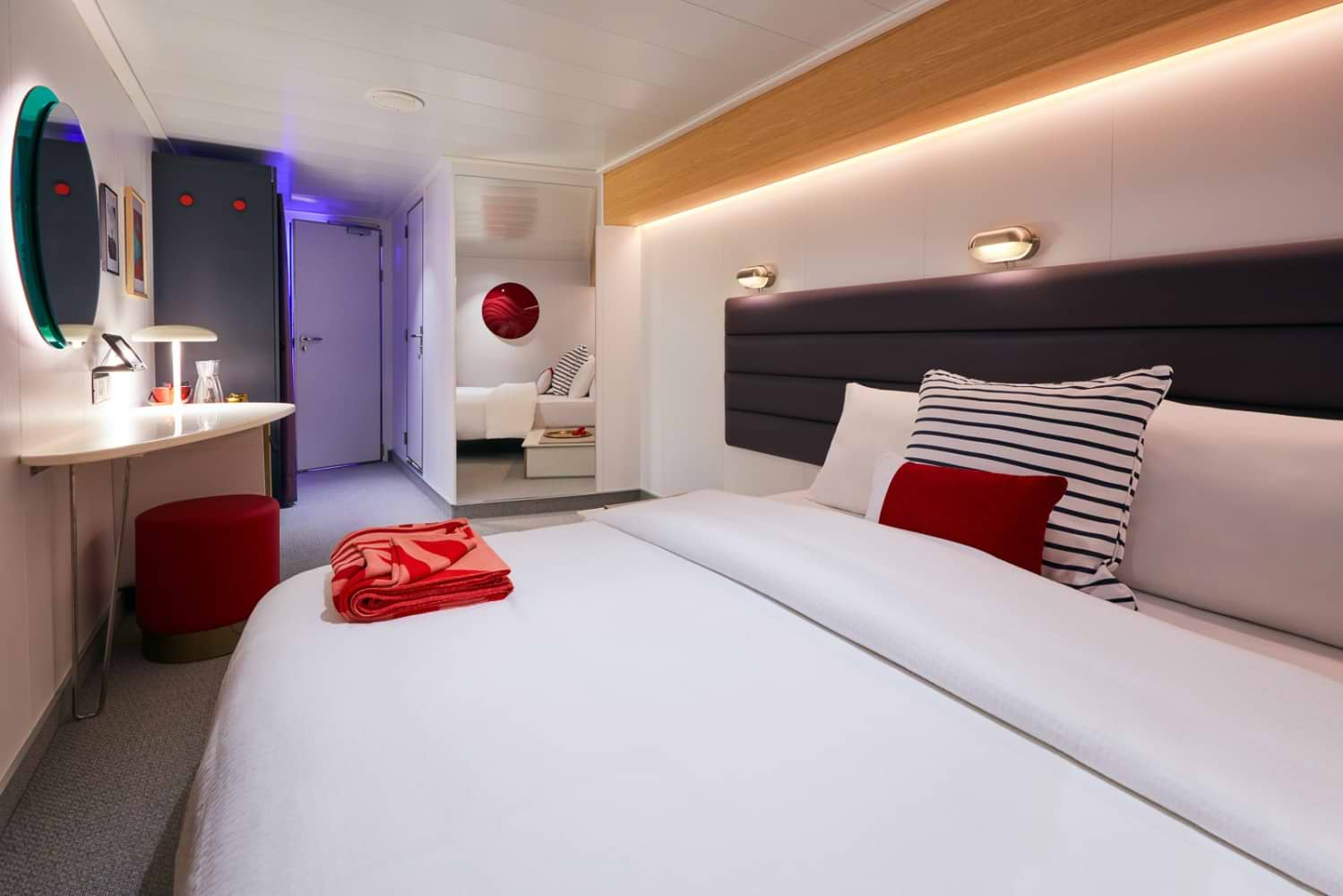 No window views (but perfect to snooze)
Amenities
European king
Terrace hammock
Large marble bathroom
Peek-a-View shower
Bottomless in-room bar
European king
Terrace hammock
Large marble bathroom
Curated in-room bar, on us
Outdoor champagne table
Terrace hammock (most, but not all)
Roomy Rainshower
Mood lighting
Large flat-screen HDTV
Big window
Roomy Rainshower
Mood lighting
Large flat-screen HDTV
Roomy Rainshower
Mood lighting
Hairdryer
Large flat-screen HDTV
Extra stuff On Us
Richard's Rooftop access

Early booking/Priority access

Daily bar tab

Daily spa access

Transfer or Complimentary Parking

Mega RockStar Agent

Bottomless in-room bar

Premium wifi in the Caribbean
Richard's Rooftop access

Curated in-room bar, on us

Early booking/Priority access

RockStar Agents
* specific details may vary for some cabins in the category