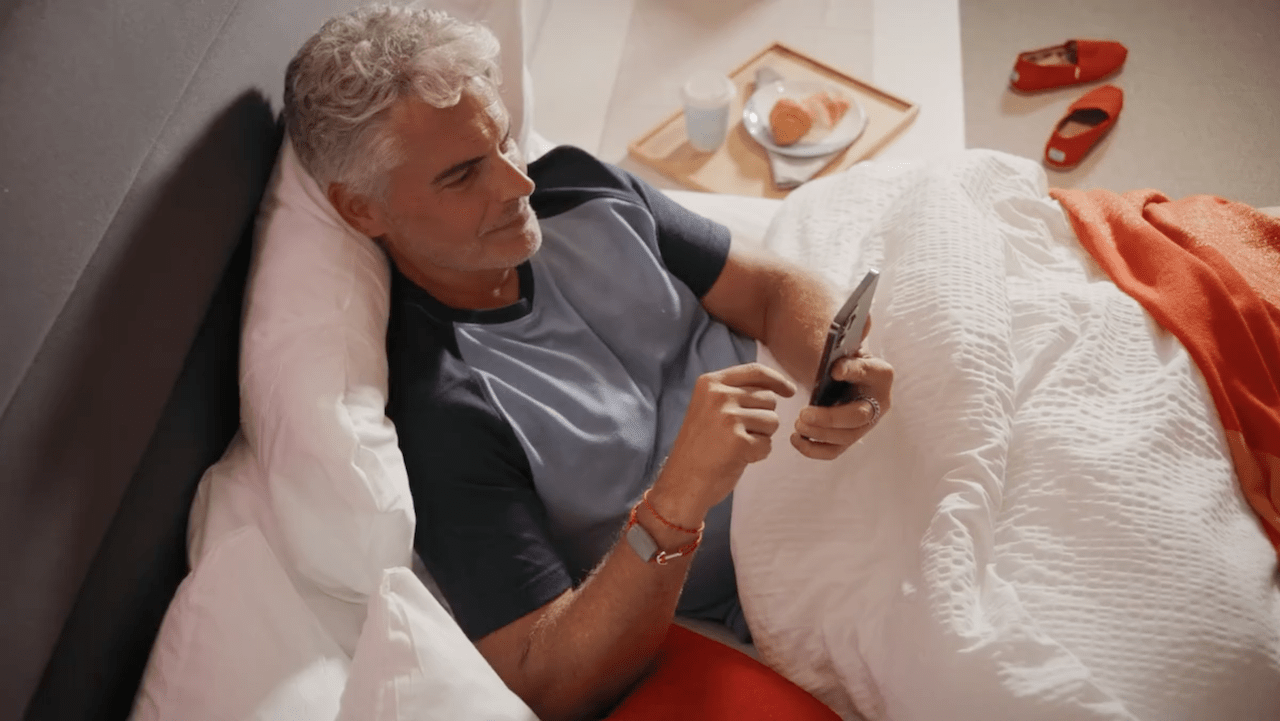 Your Cabin Awaits
Pick up where you left off…
Your vacation awaits — don't let these voyages sail away.
All that cabin jazz
From solo Sailors to bigger Crews, we've got options on options.
Massive Suite
This is our most incredible suite on board. Before the tour, you should start thinking about how to stock your bottomless bar for stargazing in the hot tub —because there's no dream that this suite, and your RockStar Agents, can't make a reality.
Fab Suite
Sun-drenched terrace yoga with new friends or (extra) dirty martinis at the full bar inside? For those who love to host while never losing sight of the sea.
Gorgeous Suite
Whether you're in the Peek-a-Boo shower inside, or rinsing off on the Peek-a-View shower outside, the ecstasy-inducing sea views pulse through every part of the design of this suite.
Posh Suite
From ceiling to floor marble bathrooms to the champagne table on the terrace overlooking the waves — it's chic enough for a superstar girlband to shack up here.
Cheeky Corner Suite
A lavish Suite cheekily located at the corner of the ship for wrapping panoramic views of the wake (you're welcome).
Brilliant Suite
Cue the music video montage because your inner rocker will come alive dancing from the bar to the fully marbled bathroom. Or electric slide to the terrace champagne table. Or... well, we'll leave the choreography up to you.
Seriously Suite
From the massive European king bed overlooking the sea to the custom hand-made terrace hammock, luxury and self care here are a serious art.
Sweet Aft Suite
Kick back and enjoy the Suite life with uninterrupted sea views (really...even the bathroom has an ocean view).
Central Sea Terrace
Views for those who love to be centered. Locationally. (Nama)stay here at the center of the ship
Limited View Sea Terrace
All that sweet terrace jazz, but with a (slightly) limited view from a part of the ship
The Sea Terrace
Get epic ocean views from any angle - from inside your cabin to the terrace hammock, that most, but not all, offer.
XL Sea Terrace
XL means extra 30% living space. Extra bathroom space with completely separate toilet and rainshower chambers. And double-the-vanity and storage. Plus, with that gorgeous, red hammock-adorned terrace.
Solo Sea View
Window for one plz? Get introspective as you gaze out at the waves from your own personal hideaway
The Sea View
Perched on the nautically inspired window seat, a duo can take in the views (without all the mist)
Social Insider
Our posh but cozy cabin is ideal for a close-knit crew. For girl bands or four cartoon turtles
Solo Insider
Our cozy solo escape is adorned with reactive mood lighting for introverts who need to recharge
The Insider
Perfect for a duo and equipped with our transitional Seabed, this is a retreat for relaxation
Sea Terrace
That horizon won't gaze at itself
Whether you're getting ready inside at the glam area, rinsing off in your Roomy Rainshower or relaxing outside on your hand-woven terrace hammock (that almost all of our Sea Terraces offer), our spaces are designed to give you sweeping views of the horizon as our mood lighting intuitively matches the light from the oncoming sunset.
185-225 sq ft
Space to spread out
Sea View
A room with a (porthole) view
For solo Sailors looking for quiet moments with the sea from our super large single beds, or duos perched on our nautically-inspired window seats — the ocean is yours to make eyes with. Gazing out at the waves every morning, this is the closest you can get to the ocean (without the windblown hair).
Insider
Play all night, sleep all day
Friend groups, solo Sailors, and duos alike can get in on the Insider action. Roomy Rainshowers and mood lighting punctuate our cozy escapes — giving you the space to recover today and prepare for tomorrow.
105-177 sq ft
Cool and cozy
RockStar Quarters
Suite dreams are made of this
If you're into exclusive access throughout the ship, RockStar Agents at your beck and call, marble clad bathrooms with premium amenities and spaces conceptualized by world renowned designer, Tom Dixon, then let's talk suites.
The view is unparalleled, and so are our emails.